Due to Covid-19, some items may be temporarily unavailable. We apologize for any inconvenience
Saladworks

Harmony Plaza
10:00 AM
-
9:00 PM
10:00 AM
-
9:00 PM
10:00 AM
-
9:00 PM
10:00 AM
-
9:00 PM
10:00 AM
-
9:00 PM
10:00 AM
-
9:00 PM
10:00 AM
-
9:00 PM
Contact
4150 Stanton Ogeltown Road
US
Features:
Wifi, Plugin, Loyalty program, Eat in, Take out, Delivery,

Curbside
Products:
Salads, Wraps, Soups, Sandwiches, Paninis, Catering,

Kids meals
Hours
Day of the Week
Hours
Mon

10:00 AM

-

9:00 PM

Tue

10:00 AM

-

9:00 PM

Wed

10:00 AM

-

9:00 PM

Thu

10:00 AM

-

9:00 PM

Fri

10:00 AM

-

9:00 PM

Sat

10:00 AM

-

9:00 PM

Sun

10:00 AM

-

9:00 PM
Order With
Featured Menu Items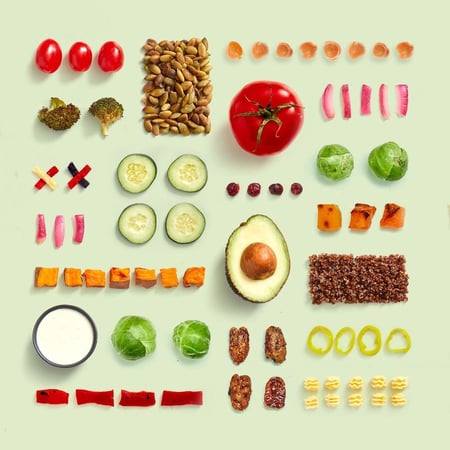 Choose from 60 + ingredients and endless combinations to create a salad as original as you.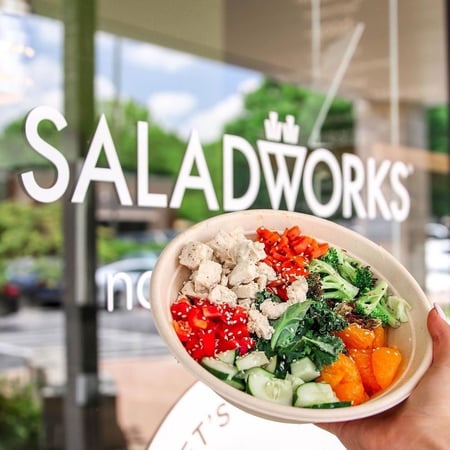 Chef inspired creations with ingredients that go together perfectly. Choose greens, grains or both for a delicious meal.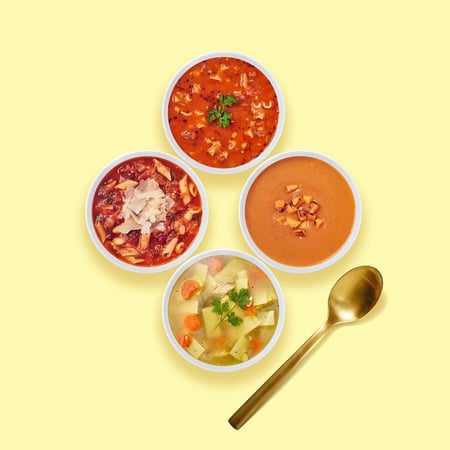 Made fresh daily, our soups are great alone or with a salad. Check for today's selection.
Put that salad to work for you
Join Saladworks Rewards and start earning more green every visit
As a member of Saladworks Rewards you'll earn 1 point for every $1 you spend. Pretty fresh huh? The program will also let you dig up free offers, earn rewards, and keep you up to date with the freshest news from Saladworks.
About Saladworks Harmony Plaza
Welcome to the original salad entrée restaurant.

That's right. In 1986, Saladworks fueled the movement to fresh from a single store in Cherry Hill, New Jersey. And we still offer more choices than anyone. So we can build your salad with the flavors and extras you like best. Start with your base, add your toppings, and dress it up with any of our signature dressings. With over 60 ingredients there are endless combinations to create a salad as original as YOU.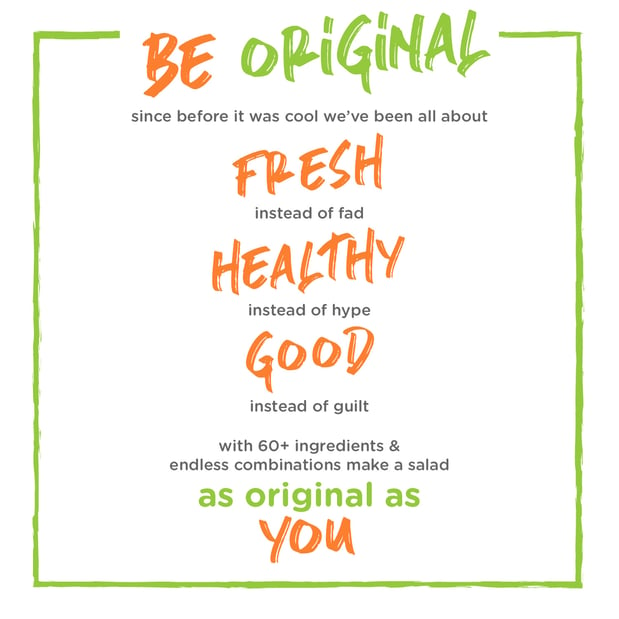 I ordered my food over the phone unfortunately when I arrive my order was not complete I had to wait regardless

Your website needs work... every Monday I try to order & there is alway an issue. I can never just log in & order. Super frustrating

I usually never have an issue with Saladworks - today however Im disappointed. I placed my order online to be picked up. I picked it up without double checking it because again, I usually never have a problem. I got back to my office to discover it was missing the white pasta, Id requested lettuce base with white pasta. Im thinking no big deal, I can still enjoy the salad without it. I begin eating to then find that about half of the lettuce has begun turning brown. Gross!

Harmony plaza in Newark Delaware is the worst Saladworks Ive been too. Im spending 9.00 for a salad I expect a 9.00 salad. Ive given this so many opportunities, figure next time would be better. NOPE! I will continue to go to Fox Run shopping center Saladworks. Get what you pay for and the employees are friendly. Would love to have one closer to me in North East Maryland.